APA-MA/MAPD  2019 Annual Awards and Holiday  Luncheon!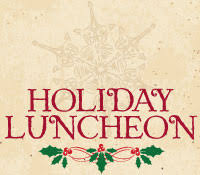 Tufts University - Breed Memorial Hall ,Friday, December 13, 2019 12:00-2:00 pm 
Join your friends at the American Planning Association, Massachusetts Chapter (APA-MA) & Massachusetts Association of Planning Directors (MAPD) as we celebrate the holiday season and honor innovative planning projects and professionals across Massachusetts. Catch up with colleagues, meet new friends and enjoy the holiday cheer at Tufts University - Breed Memorial Hall,  for this year's celebration! Click here for MBTA and parking information!
This event sells out fast! Reserve your spot here:  Eventbrite Registration
Your registration MUST be received by noon, Wednesday December 4, 2019. 
Hope to see you there!
Planning for Housing: Using the APA Policy Guide on Housing


Housing is often a backdrop, shaping our communities and regions. But planners face many challenges in order to adequately address the availability and affordability of housing. Explore the recently adopted APA Policy Guide on Housing to learn about ways you can change the conversation in your community and advance actionable, inclusive policies, including those found in the Planning Home Action Agenda.
This webcast is hosted by APA's Massachusetts Chapter.  Fri, Nov 22, 2019,  1:00 PM - 2:30 PM EST  Register Here  CM|1.5
November's Planner Therapy is coming to Lexington!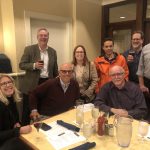 Planner's Therapy is headed to Lexington in November! Join us November 21st from 5:00 - 8:00 pm at Margaritas 438 Bedford Street, Lexington, for some good conversation and cervezas!
RSVP at communications@apa-ma.org