Welcome
The American Planning Association Massachusetts Chapter (APA-MA) is an official Chapter of the American Planning Association (APA). We are a 1,400-plus member organization of professional planners and planning officials who serve Massachusetts communities in many ways, at all levels of government, the private sector and not-for-profit organizations.
Mission
The mission of the Massachusetts Chapter of the American Planning Association is to enhance planning in Massachusetts through education, advocacy, outreach, communication, and provision of services & resources to members and the larger planning community.
Learn more about The American Planning Association Massachusetts Chapter (APA-MA).
Opportunities to Contribute!
Economic Development Committee Meeting!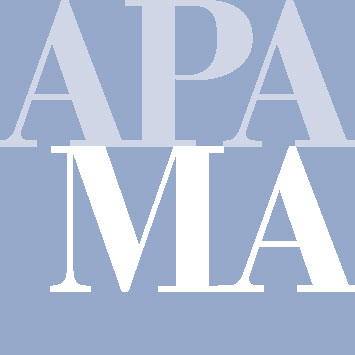 The Economic Development Committee is re-grouping and will be meeting on Wednesday morning, December 2, 2020, via Zoom at 8:00 am.  Planners interested in economic development are welcomed!
We will be talking about resources for economic development, particularly the Governor's recent announcement for additional resources responding to the Covid-19 pandemic and other related resources.
We are focused as serving as a knowledge exchange on economic development for planners.  We will be holding monthly meetings via Zoom, so planners from across the Commonwealth can easily participate.  Initially, we will be talking about resources that can be used for local economic development.  Committee meetings will be styled as a virtual round table.
If you are interested in joining and getting involved please contact the Committee Co-Charis Paul DiGiuseppe, pdigiuseppe@nortonmaus.com, 508 285-0279, and Kathleen "Kathy" McCabe, mccabe@plan-do.com, 617 469-9444.

Thanks to all of you who attended SNEAPA 2020 and helped to make it a great success! Special thanks go out to the SNEAPA 2020 Conference Committee for all of their hard work and volunteering their time and efforts on our behalf! Hopefully we can all gather this time next year for SNEAPA 2021 and make that event a great success too. Until then stay safe!
Announcements
CPTC is offering 13 e-workshops for Fall 2020. E-Workshops are designed for citizen and professional planners in Massachusetts. The workshops cover subjects such as zoning, …

Read More »

Thanks to all who submitted nominations for this year's Annual Awards. The Awards Committee is busy in its review and results will be known …

Read More »

Hello APA-MA Members! I hope that everyone is and well and finding safe ways to continue to interact with family, friends, and colleagues at this …

Read More »
To see more jobs click here