Welcome
The American Planning Association Massachusetts Chapter (APA-MA) is an official Chapter of the American Planning Association (APA). We are a 1,100-plus member organization of professional planners and planning officials who serve Massachusetts communities in many ways, at all levels of government, the private sector and not-for-profit organizations.
Mission
The mission of the Massachusetts Chapter of the American Planning Association is to enhance and support planning in Massachusetts through education, advocacy, outreach, communication, and provision of services & resources to members and the larger planning community, in a manner that maximizes diversity, equity, and inclusion.
Learn more about The American Planning Association Massachusetts Chapter (APA-MA).
Events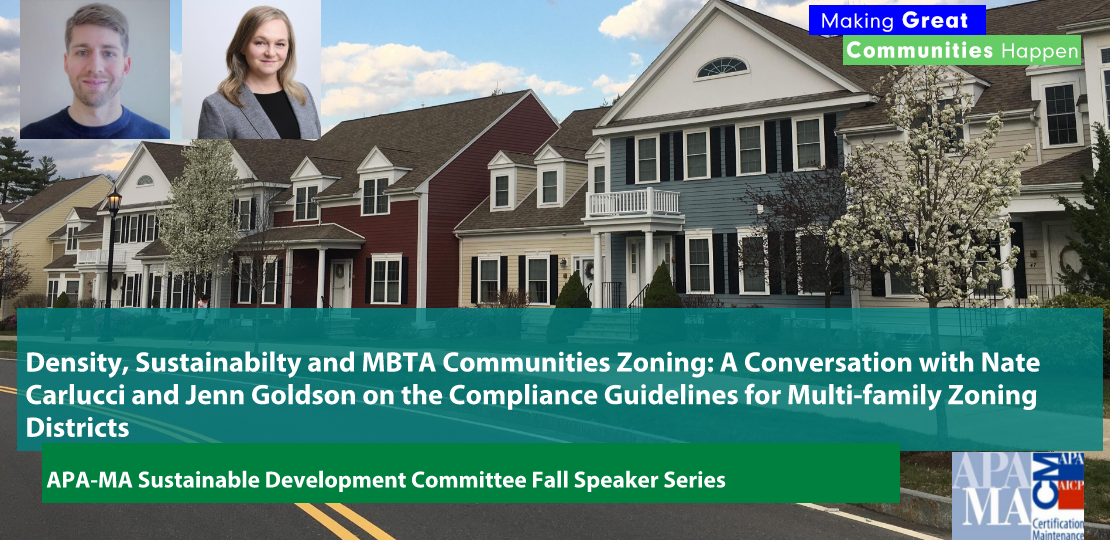 The American Planning Association Massachusetts Chapter's (APA MA) Sustainable Development Committee invites you to Density, Sustainability and MBTA Communities Zoning: A Conversation with Nate Carlucci and Jenn Goldson on Multi-family Zoning District Guidelines & Incorporating Equity, Economy, and Environment
Wednesday, SEPTEMBER 28, 2022
12:00 pm - 1:00 pm
Register: Webinar Registration - Zoom
This discussion centers on a high-level overview of the new final Compliance Guidelines for Multi-family Zoning Districts Under Section 3A of the Zoning Act, and how to use the new guidelines as an opportunity to pursue sustainability through zoning and density. The presentation will focus on what the guidelines mean for different communities, density examples at the neighborhood scale, and  how these efforts are incorporated into state climate action efforts. The discussion will feature a map or Image of what is a developable station area.
We believe the information will be useful to:
Learn about the new MBTA guidelines and best practices regarding density, TOD, and energy efficiency;
Understand how these efforts can be integrated into broader development and large-scale planning;
Be a resource for communities pursuing or thinking of pursuing new and diverse housing based on their designation; and
See how to incorporate the three prongs of sustainability - Environmental, Equity, Economic.
Attendees will then be able to ask presenters questions about the projects following the presentations.
Speakers:
▸ Nate Carlucci, MBTA Communities Coordinator - DHCD
▸ Jennifer Goldson, AICP, Founder and Managing Director, JMGoldson
Moderator: ▸ Brian Creamer, AICP, SITES AP, Project Manager, Nitsch Engineering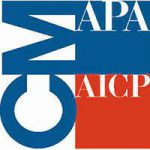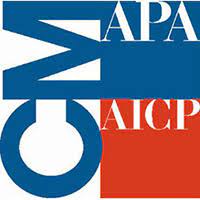 CM|1.0
Thank You for being a Sponsor!
To see more jobs click here