Welcome
The American Planning Association Massachusetts Chapter (APA-MA) is an official Chapter of the American Planning Association (APA). We are a 1,400-plus member organization of professional planners and planning officials who serve Massachusetts communities in many ways, at all levels of government, the private sector and not-for-profit organizations.
Mission
The mission of the Massachusetts Chapter of the American Planning Association is to enhance planning in Massachusetts through education, advocacy, outreach, communication, and provision of services & resources to members and the larger planning community.
Learn more about The American Planning Association Massachusetts Chapter (APA-MA).
Upcoming Events
2019 APA-MA Annual Awards- Nominations Open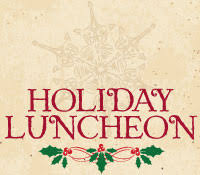 It is time again to recognize and celebrate recent planning success stories and those who make a difference in the planning profession. The American Planning Association - Massachusetts Chapter (APA-MA) is pleased to announce its 2019 APA-MA Awards Program. The APA-MA awards program is co-sponsored by the Massachusetts Association of Planning Directors (MAPD). Each year APA-MA and MAPD acknowledge planners and their work through its awards program. The program is designed to recognize an outstanding planning project, special person, or organization for a significant contribution to the field of planning. This year nominations are being solicited for the following awards:
OUTSTANDING PLANNING AWARDS                          DISTINGUISHED LEADERSHIP/SERVICE
Comprehensive Planning                                                      Community of the Year
Planning Project                                                                     Professional Planner
Transportation & Mobility Planning                                  Faye Siegfriedt
Sustainability & Resiliency                                                   Elected official of the Year
Social Advocacy                                                                      Citizen Planner
Student Project                                                                       Distinguished Service
Journalism & Communications                                          Emerging/Rising Planner
The APA-MA awards program is open to any individual or planning project in the Commonwealth. Except for the Professional Planner Award, membership in APA and/or the Massachusetts Chapter is not required.
Nominations are due by Sunday, October 27th. Further information, including the awards categories and criteria, eligibility requirements, submission instructions, and a link to the nomination form, is available on the Chapter's website at APA-MA.org
Awards will be presented at the APA-MA/MAPD Holiday Luncheon Friday, December 13, 2019 at Breed Memorial Hall, Tufts University in Medford - save the date! For any questions regarding the awards program, please contact Brian Currie, Chapter Manager, at communications@apa-ma.org
Here are some Fall events that are coming up to save the date for!
10/23     APA-MA Transportation Committee
"MBTA Tunnel Tour  & Walk" Sign up here
10/29     Merrimack Valley Summit: Smart Growth Alliance
11/6       Consortium for Scenario Planning -  Hartford, CT
To see more jobs click here