Welcome
The American Planning Association Massachusetts Chapter (APA-MA) is an official Chapter of the American Planning Association (APA). We are a 1,100-plus member organization of professional planners and planning officials who serve Massachusetts communities in many ways, at all levels of government, the private sector and not-for-profit organizations.
Mission
The mission of the Massachusetts Chapter of the American Planning Association is to enhance and support planning in Massachusetts through education, advocacy, outreach, communication, and provision of services & resources to members and the larger planning community, in a manner that maximizes diversity, equity, and inclusion.
Learn more about The American Planning Association Massachusetts Chapter (APA-MA).
Guidebook to Massachusetts Land Use, Annual Awards!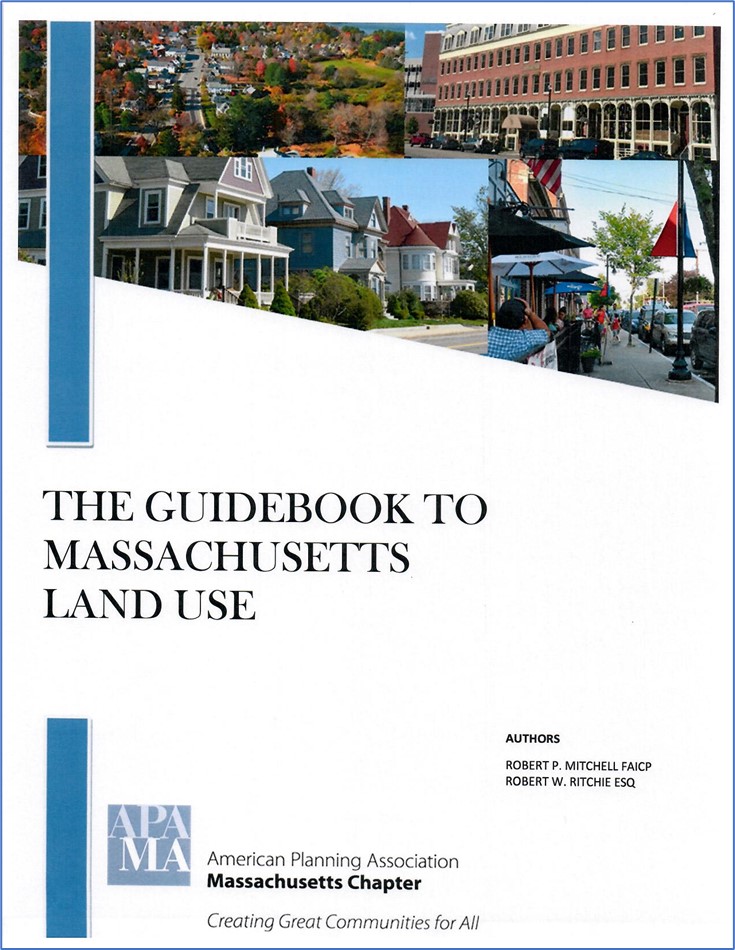 The Guidebook to Massachusetts Land Use 2021
Now On-line!
Many thanks to Bob Mitchell, FAICP and Bob Ritchie, Esq. for all their great work authoring this tremendous resource for the APA-MA community. The Guidebook can now be viewed by clicking on this link: apa-ma.org/resources/guidebook/.
You will need to APA ID# to access the Guidebook. You can find your APA ID# by logging into your profile at www.planning.org or by contacting us at communications@apa-ma.org. If you need a refresher on the Guidebook there is an informational webinar available by clicking here.
Again, thanks to Bob and Bob and to all those who contributed to make this document available to all APA-MA members! Happy researching!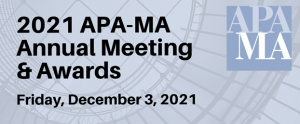 APA-MA 2021 Annual Business Meeting & Annual Awards
December 3, 2021  11:00 am – 1:00 pm 
Please join us for the 2021 Annual Business Meeting of the APA-MA Chapter. We will review the challenges and opportunities of the past year and look forward to a brighter tomorrow. The agenda will include a review of the Chapter's finances and introduction of the new 2022-2023 APA-MA Board of Directors!
Immediately after the Annual Business Meeting, join us for the APA-MA 2021 Annual Awards! Celebrate the holiday season and honor innovative planning projects and professionals across Massachusetts. Catch up with colleagues, meet new friends and enjoy the holiday!
This year the 2021 Annual Meeting & Awards will be virtual. Reserve your spot here. 
Please be sure to register by noon, Wednesday December 1, 2021.
Hope to see you there!
To see more jobs click here