Welcome
The American Planning Association Massachusetts Chapter (APA-MA) is an official Chapter of the American Planning Association (APA). We are a 1,100-plus member organization of professional planners and planning officials who serve Massachusetts communities in many ways, at all levels of government, the private sector and not-for-profit organizations.
Mission
The mission of the Massachusetts Chapter of the American Planning Association is to enhance and support planning in Massachusetts through education, advocacy, outreach, communication, and provision of services & resources to members and the larger planning community, in a manner that maximizes diversity, equity, and inclusion.
Learn more about The American Planning Association Massachusetts Chapter (APA-MA).
Get Involved! Get together!
Join the APA-MA Equity, Diversity, and Inclusion Committee!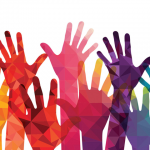 Please email Alison LeFlore at alison.leflore@stantec.com to volunteer.
All APA-MA members are invited to join!
Call for Creative Volunteers – APA National Planning Conference 2021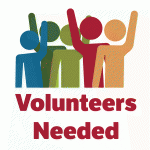 The APA National Planning Conference (NPC21) is virtual in 2021.  Both APA National and the Local Host Committee are committed to making sure New England is well represented! The virtual format of NPC21 conference provides us with unique opportunities that have not been available through in-person conferences. One way to create a distinct New England touch is to highlight projects, people and places throughout the region, especially those that aren't accessible through your traditional mobile workshop.  The Local Host Committee is looking for creative volunteers to help find and develop this content and create unique ways to promote it.  Anyone can help, but we are particularly interested in planners with photography, videography, recording, mixing and editing skills.  If you are interested in helping make this landmark conference the Best Conference EVAH, please email Scott Turner, Chair of the Local Host Committee, at sdt@envpartners.com.  We can't wait to work with you!!!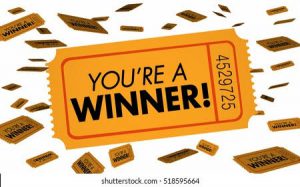 Planner's Therapy and Raffle  February 18th Congratulations to the prize winners!
Thanks to all who joined us for February's Planner Therapy! Congratulations to Natalie Raffol, winner of a book: Urban Revolution, by Janette Sadik-Khan. Also, congratulations to Adam Shulman and Neil Angus, both winners of $15 Starbucks Gift Cards! Winners were determined by correct responses to trivia as opposed to a raffle, and we had fun! Prizes courtesy of Planwell Resources, LLC.
Next Planner's Therapy: Thursday March 18th from 5:00-6:00 pm.  Email Elizabeth Wood at events@apa-ma.org to RSVP!
To see more jobs click here