Welcome
The American Planning Association Massachusetts Chapter (APA-MA) is an official Chapter of the American Planning Association (APA). We are a 1,100-plus member organization of professional planners and planning officials who serve Massachusetts communities in many ways, at all levels of government, the private sector and not-for-profit organizations.
Mission
The mission of the Massachusetts Chapter of the American Planning Association is to enhance and support planning in Massachusetts through education, advocacy, outreach, communication, and provision of services & resources to members and the larger planning community, in a manner that maximizes diversity, equity, and inclusion.
Learn more about The American Planning Association Massachusetts Chapter (APA-MA).
Get Involved! Get together!
Join the APA-MA Equity, Diversity, and Inclusion Committee!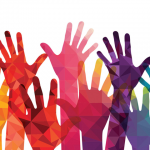 Please email Alison LeFlore at alison.leflore@stantec.com to volunteer.
All APA-MA members are invited to join!
Call for Creative Volunteers – APA National Planning Conference 2021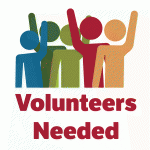 The APA National Planning Conference (NPC21) is virtual in 2021.  Both APA National and the Local Host Committee are committed to making sure New England is well represented! The virtual format of NPC21 conference provides us with unique opportunities that have not been available through in-person conferences. One way to create a distinct New England touch is to highlight projects, people and places throughout the region, especially those that aren't accessible through your traditional mobile workshop.  The Local Host Committee is looking for creative volunteers to help find and develop this content and create unique ways to promote it.  Anyone can help, but we are particularly interested in planners with photography, videography, recording, mixing and editing skills.  If you are interested in helping make this landmark conference the Best Conference EVAH, please email Scott Turner, Chair of the Local Host Committee, at sdt@envpartners.com.  We can't wait to work with you!!!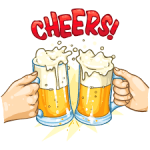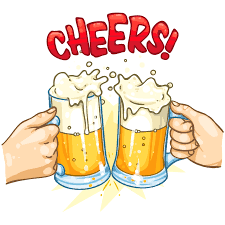 Virtual Planner's Therapy is ringing in the New Year with your winter therapy dates scheduled!  Regardless of how much it might snow or ice, we will be meeting for our regular therapy sessions!  Don't miss out on a chance to socialize with other planners and compare notes regarding your planning highs and lows.  Professional dress and masks not required!
RSVP for January's Planner's Therapy to Elizabeth Wood, at events@apa-ma.org by Tuesday, January 19th and you will receive a link to the Zoom therapy session the day before the event.
Dates:
Thursday January 21st   from 5pm-6:00PM
Thursday, February 18th from 5pm-6:00PM
Thursday March 18th from 5pm-6:00PM
Announcements
Thank you to everyone who joined us for the 2020 Annual Meeting of the APA-MA Chapter, it  was a great success! For those who couldn't join us …

Read More »

Congratulations to the  2020 APA-MA Chapter Planning Award winners! We enjoyed celebrating with you, your friends, and fellow award winners at our virtual Awards Ceremony …

Read More »
To see more jobs click here