Welcome
The American Planning Association Massachusetts Chapter (APA-MA) is an official Chapter of the American Planning Association (APA). We are a 1,100-plus member organization of professional planners and planning officials who serve Massachusetts communities in many ways, at all levels of government, the private sector and not-for-profit organizations.
Mission
The mission of the Massachusetts Chapter of the American Planning Association is to enhance and support planning in Massachusetts through education, advocacy, outreach, communication, and provision of services & resources to members and the larger planning community, in a manner that maximizes diversity, equity, and inclusion.
Learn more about The American Planning Association Massachusetts Chapter (APA-MA).
Massachusetts Planning Winter 2023 & 2022 Annual Award Winners!
The Winter 2023 issue of Massachusetts Planning is here! Click here to download!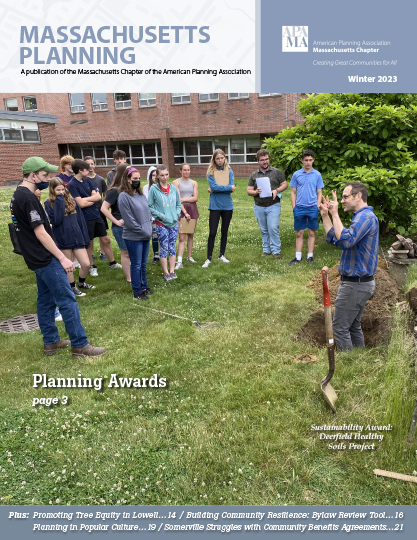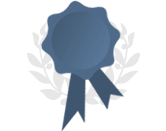 Thanks to all who attended the 2022 APA-MA Annual Awards & Holiday Luncheon held at the New Bedford Whaling Museum on December 9th. By all accounts it was a big success! Please join us in congratulating this year's award winners:
Elected Officials                  Governor Charlie Baker & Lt Governor Karyn Polito
Citizen Planner                    Jesse Geller, Chair Brookline ZBA
Emerging Planner              Rowen McCallister, Town of Shrewsbury
Professional Planner         Wayne Feiden, FAICP, City of Northampton (retired)
Community of the Year    City of Salem
Comprehensive Plan         Town of Palmer Comprehensive Plan
Planning Project                 PVPC "Moving Beyond the Pandemic"
Student Award                   University of Massachusetts, Boston "Cool Roxbury"
Sustainability                       Town of Deerfield "Deerfield Healthy Soils"
Transportation                    Town of Arlington "The Minuteman Bikeway"
Civic Leadership*               Emmy Hahn, MA Downtown Initiative, EOHED
To view a power point presentation of the awards please follow this link:
Thank you again for making this year's Awards such a success and we hope to see you next year at the 2023 Annual Awards!!
*Awarded by the Consulting Planners of Massachusetts
Thank You for being a Sponsor!
To see more jobs click here