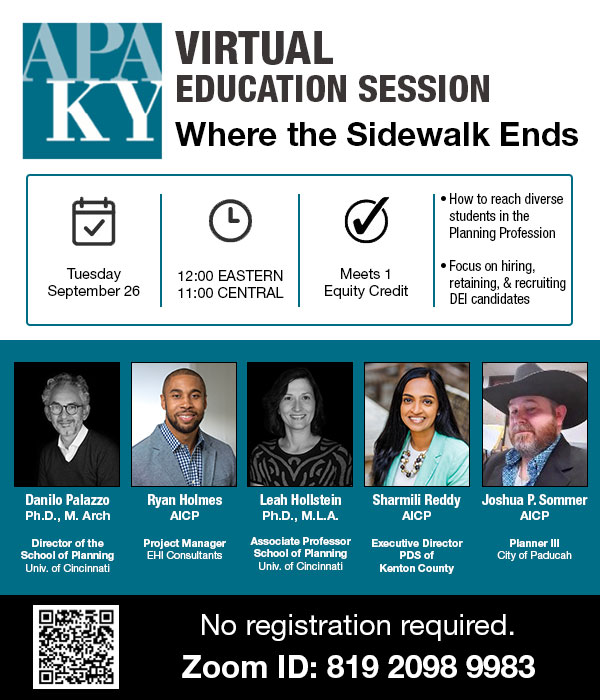 The APA-KY DEI Committee continues their webinar series with a look at diversity (or lack thereof) in the planning profession as it ties into education.
How do we get students from primary schools into our professional programs, and why are we seeing declining numbers?
What can we do as practitioners to get kids, particularly those in underserved communities, excited about a career path in planning?
How do we retain students, especially BIPOC students, within Kentucky or attract them from universities within our region before we lose them elsewhere?
Please click this URL to join. https://us06web.zoom.us/j/81920989983?pwd=cWRzTEhoN082L2JheXFOTDMxRW9nUT09
Passcode: 827714