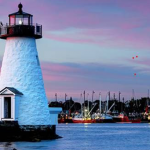 Dear Planning Friends and Colleagues,
Given the unknowns surrounding public events (and the reality of what we all are focusing on for at least the next few weeks), we are postponing the 2020 MAPD Conference in New Bedford.  We will begin working to figure out the best way to roll out an event for later this year. We will be in touch once we have a better idea on how this could work later this year.
Stay healthy, stay strong, and stay positive!
Sincerely,
MAPD Board of Directors